GoFundMe fundraiser set up to support Thomas Schleicher's family
By Jim Newell
Review Editor
ORION TWP. — A Lake Orion man has died from injuries he received during a hit-and-run car accident Feb. 21 on Lapeer Road.
Thomas James Schleicher, 31, of Lake Orion, died at Beaumont Hospital on March 1 due to injuries sustained in the crash.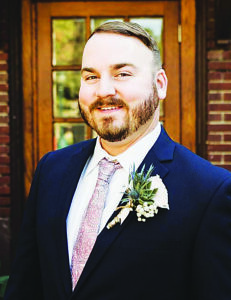 The Oakland County Sheriff's Office is asking for the public's help with any information on the vehicle that hit a road sign and sent it airborne and into Schleicher's vehicle.
The crash happened around 7:45 a.m. Feb. 21 on Lapeer Road (M-24) near Waldon Road.
Investigators believe debris left at the scene indicate that a Kia Optima was northbound on Lapeer Road near Waldon Road when it veered into the median, struck a road sign which became dislodged and went into the air.
At the same time, Schleicher was driving a 2013 Volkswagen Passat southbound on Lapeer Road. The airborne road sign went through the windshield of the Passat, striking Schleicher.
The Passat then veered off Lapeer Road and eventually stopped against a tree near Waldon Road.
The vehicle that caused the accident, which sheriff's office crash investigators believe to be a silver or gray 2013-2015 model year Kia Optima, then left the scene.
Schleicher was rushed to the hospital in serious condition. He was wearing a seat belt at the time of the incident, the sheriff's office said.
Investigators believe the Optima should have damage to its front end and possibly a crease in the hood, but currently do not have any information on the driver.
Anyone who may have seen the crash, the vehicle involved or who may have any information about the driver is asked to call the sheriff's office at 248-858-4950.
The Sheriff's Office Crash Reconstruction Unit is investigating the crash.
Schleicher had just dropped off his 10-month-old son at daycare and was heading to work, according to information on a GoFundMe page created by friends of the family to support Schleicher's wife, Stephanie, and their infant son.
"His final act of organ donation was indicative of the generous spirit in which he lived his life," Schleicher's obituary on the Modetz Funeral Home website stated.
"He considered himself lucky to have found his soulmate and true equal," Schleicher's obituary reads. "Tom was known to all to be a selfless and warmhearted friend with a laugh that filled a room. He was passionate about golf, baseball, enthusiastically dancing at weddings, and cars, though nothing brought him more joy than being a devoted husband and father."
Schleicher was born in Rochester and attended Stoney Creek High School. He graduated from Grand Valley State University in 2014. After college, Schleicher worked at Enterprise, where he met his wife, Stephanie (Sinks) Schleicher. They were married on Sept. 30, 2017.
Anyone who wishes to support the Schleicher family can donate on the Tommy Schleicher Car Accident Donation Page on gofundme.com.
As of Tuesday morning, 713 people had donated $73,175 toward the $85,000 goal.