By Joe St. Henry
Special Contributor to The Review
Lake Orion varsity football coach John Blackstock resigned last week, with a familiar face replacing him on the sidelines – Athletic Director and former head coach Chris Bell.
Blackstock took over the program in 2017 when Bell was elevated to the district athletic director position.
Blackstock finished with a 23-22 record over five seasons, including three state playoff appearances. His best team finished 9-2 in 2019. The Dragons finished 3-6 this year.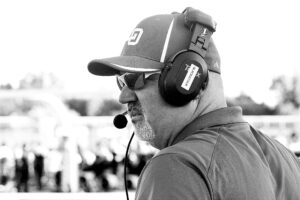 "This was a tough decision, but one that's best for myself, family and the program," Blackstock said. "I'm super thankful for the opportunity to lead the team for the past five years. I learned a lot about running a program, but I really missed the fun of being an assistant coach."
Blackstock was on Bell's staff for 19 years before taking over the Dragon program and will remain on the Lake Orion sideline, coaching special teams and defensive backs.
"John put his heart and soul into the program," Bell said. "He worked hard to do his best for every player on his teams. Thanks to his leadership, the Lake Orion football program is in good shape.
"I'm really happy he is joining me on my staff as an assistant coach."
Bell takes over as the school's winningest football coach, with a record of 149-59, with six OAA Red league championships and 16 playoff appearances, including seven district titles, four regional crowns, a state runner-up finish in 2008 and state title in 2010.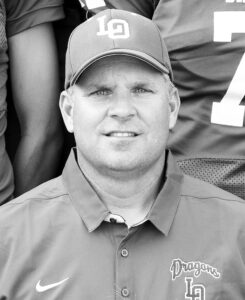 The recommendation to name Bell head coach came from Lake Orion Principal Steve Hawley and the district's administrative team approved.
"Chris' history with the football program is beyond reproach," Hawley said. "He had so much success running the program in the past. But, more importantly, he did things the right way, stressing educational athletics. That coaching style is important to me and the school district."
Hawley also said he had no concerns with Bell running the district's athletic department and taking on the added responsibilities of the varsity football coach.
"Chris has developed an efficient and well-run athletic department," he said. "This dual role will not interfere with his leadership position as athletic director."
In addition to Blackstock, Bell said he plans on bringing back other Lake Orion varsity coaches, but he will be calling the offensive plays.
"We're going to adjust our schemes and the way we play to fit the talent we have," he said. "We're going to continue to do our best for our players as student athletes and have fun coaching them. I'm really looking forward to working with the coaches and team."