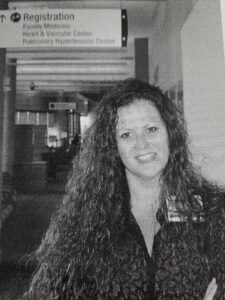 We would like to recognize our daughter, Amy D'Onofrio, RN, BSN during National Nurses Week.
Amy has been a RN 15+ years. This past year has been a challenging one for most nurses.
We are proud how Amy has supported her doctors, coworkers and patients while dealing with Covid issues almost daily.
Thank you for your outstanding dedication and advocacy for patients at Beaumont Troy!
Love Dad & Mom.
Vance & Mary Jo D'Onofrio