Museum's vehicle gallery to be named after GM founder William 'Billy' C. Durant
FLINT — Sloan Museum of Discovery in Flint and General Motors today announced a partnership that will honor the legacy of General Motors founder William "Billy" C. Durant while supporting the museum's STEM exhibits and programs.
Through a donation of $500,000 from GM, Sloan Museum's new vehicle gallery will be named The Durant Gallery when it opens in July. Flint is the birthplace of The Durant-Dort Carriage Company, which paved the way for the automobile industry and GM.
This donation is in addition to a $1,000,000 grant that was provided in 2018 to support STEM educational programs in the gallery.
"Billy Durant was a fearless visionary who boldly seized opportunity wherever he found it, and who changed the auto business forever," said Mark Reuss, General Motors president. "His spirit has remained an inspiration to GM for more than a century, and lives on as we lead the global automotive industry to an exciting new era powered by electricity."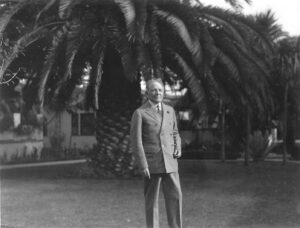 Sloan Museum has 105 rare and vintage vehicles among its collections of nearly 48,000 artifacts, including Durant's first carriage model — a white ash, two-wheeled horse- drawn buggy.
The new vehicle gallery will be 11,000 square feet (over 1,000 square meters) and will feature rotating vehicles showcasing the history and future of the automobile.
"Naming the gallery after Billy Durant came out of a series of conversations we had with General Motors about the early history of the company and how Sloan preserves this history. We have many pieces of early GM history in our artifact collections, including one of the first road carts built by Durant," said Todd Slisher, the executive director of Sloan Museum and CEO of Flint Institute of Science and History, the nonprofit organization that oversees the museum.
"It is an extraordinary way to memorialize the man who made Flint 'the Vehicle City,' helped found brands like Buick and Chevrolet and bring them under the GM umbrella. The generous donation from GM will allow us to build upon our existing STEM exhibit and programs that go into the experiences in the new Sloan Museum of Discovery," Slisher added.
General Motors has made substantial capital investments in the community where the corporation was founded more than a century ago. This includes significant upgrades at its Flint Assembly and Flint Engine operations and the Durant-Dort Factory One restoration along with more than 37 grants to local nonprofits totaling more than $5.2 million over the past five years.
Billy Durant formed the Flint Road Cart Company in 1886 after purchasing a two-wheeled buggy company and its new patented spring suspension for $1,500.
Durant and his partner, J. Dallas Dort, turned the carriage company into the Durant-Dort Carriage Company, which eventually paved the way for one of the largest vehicle manufacturers in the world, General Motors.
After nearly five years of planning and construction, the new Sloan Museum of Discovery will open to the public Saturday, July 16.
In addition to the Durant Gallery, it will include an early childhood learning gallery called Hagerman Street, Discovery Hall, a hands-on science gallery, a community history gallery, learning labs and much more.
The $30 million expansion and renovation of the museum was reimagined as an inclusive center for the entire community.
To learn more, visit SloanLongway.org/Sloan.