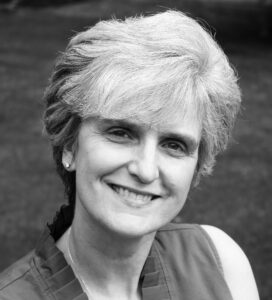 Time flies. I don't know who the first person was to say that, but, OMG, they were so right! Thanksgiving is just around the corner. If you're like me, there are still many things you want to complete before Thanksgiving turns into the end of the year.
Being a time of Thanksgiving, I thank all of you who have sent your kind words and thoughts regarding spiritual living to me. I remain grateful that you are open to finding God in your quest for a good life by reading my columns.
In addition to that, I am grateful for the 1o years I have been serving at Unity of Lake Orion. It's been a pleasure to bring the Unity teachings to our members and friends. And I would like to mention my gratitude for Jim Newell, the wonderful editor of this paper. I have remained grateful over the years for his kindness, his open mind and heart in giving the community something that uplifts their lives; it's a perfect gift!
When this year began, another paper I wrote for canceled their Faith page. As the year ends, I see the blessing in this because it created new outlets via online for me to use. I remain grateful the pandemic has calmed down a little and we are finding our way through this. Plus, it got Unity of Lake Orion online weekly. What can be better than sharing what you practice with others? So thankful!
Being closed during the pandemic gave me the opportunity to take Spiritual Education classes on Unity teachings. Yes, my world is very busy, but the classes were also a God send, when my mother passed this year. I was very grateful in her last few weeks to have comforting conversations with her about what's next. My class teachings kept me balanced and in a place of knowing her true spiritual nature is still with us.
This year there was so much tragedy seen from around the world. Requests came from a few Unity friends who were reaching out, requesting time to just sit in our sanctuary. It's a sacred spot which I love to share. I am grateful they reached out for their own self-care and created a service for them.
Also, I am thankful for a wonderful board who agreed to be open to adding three extra services to our calendar every month. We now offer Thursday services at 11:30 a.m. on the first and third Thursday of every month. It's a techy kind of service where we hear from others around the country. On the second Sunday, we have a noon service. It's New Age, bringing in both science and quantum physics with our spiritual teachings.
Of course we have no idea what lies beyond today, as tomorrow, right now, is only a thought so we do our best to think it into perfection. In spiritual living we know our thoughts are things. We know where our thoughts go energy flows. We practice if we look for the good, we will find it and, if we think positive, the cells in our body have a more positive vibration too. These Truths are so wonderful to know as they help you live your life working with God's divine plan. So grateful!
What is God's plan for us? I know it's for each of us to live life and live it abundantly which we should all be very grateful for. But, do we all practice being grateful? Do we pay attention to the God energy at hand and do we use it? Have we been taught how to work with God to create a better life?
Another place to put gratitude is that in size, we are small in comparison to the Universe God created, but the Universe is always working in our favor.
Do you know Jesus came to show us the way to live and understand life? And He did this all by understanding a higher consciousness? I am thankful for knowing this Truth and thankful to be teaching others how to use it to create a better life.
Living and being grateful, we can learn to rise above sin (self-inflicted nonsense) as Jesus did. It's also peaceful to know our own actions can be corrected just by changing our thoughts and deciding to begin a new way of thinking. A good life is not given to us by God. He doesn't decide what our life will be. We decide and we choose what we will accept in our lives. The good in our lives are created by what we choose to give out and receive back.
Receiving and giving are opposites but they work in harmony with each other. Be sure to give thanks to everyone that supports you in making your life easier. Let that include the bank teller, the workers at the car wash, the store clerks, etc. Additionally, with gratitude, accept all the thankfulness being returned to you and feel good about life.
Happy Thanksgiving; I am grateful for you!
"Yet you do not know what tomorrow will bring. What is your life? For you are a mist that appears for a little time and then vanishes." – James 4:14,ESV
Linda La Croix
Unity Director at Unity of Lake Orion. Follow Linda's Facebook page, A Spiritual Walk, or her website, www.aspiritualwalk.com, for more uplifting insights.