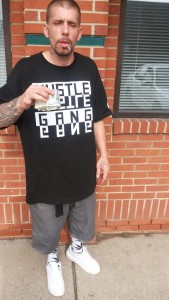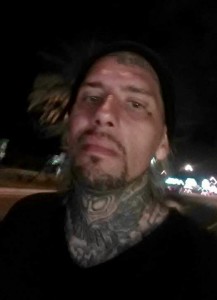 Lake Orion police are asking for the public's help in locating a person of interest in a felonious assault with a baseball bat incident that resulted in serious injury to the victim.
The assault occurred at a residence in Lake Orion around 3:45 a.m. on June 22, according to a Lake Orion Police Department news release from Chief of Police Jerry Narsh.
The suspect is identified as Mark David Rinier II, also know as "Prince."
Rinier is described as a 41-year-old white male, 5-feet 11-inches tall, weighing about 220 pounds. He has short cropped brown hair and blue eyes.
Rinier has a tattoo of a pyramid on one of his arms and has extensive neck, body and face tattoos. He may be wearing a white T shirt and long dark color shorts.
The suspect is from the Cincinnati area and was abandoned by friends in Lake Orion earlier in the week and may still be in the area. He may approach people and ask for money and a place to stay. He is not believed to be armed, but should be considered dangerous, Narsh said.
The victim took the suspect in to help him with a place to stay until he could arrange to get back to Ohio, Narsh said.
Anyone who has information on Rinier's location, or encounters him, should not approach him and should call 911 and the Lake Orion Police Department at 248-858-4911.