The proposed roundabout at the Miller/Orion/Flint streets intersection is on the agenda for Monday's Lake Orion Village Council meeting.
The council will get an update from a representative from the Road Commission for Oakland County on the roundabout. Construction on the $570,000 project is expected to begin after Labor Day.
The council meeting is at 7:30 p.m. June 25 at Lake Orion Village Hall, 21 E. Church St.
Council agendas and board packets are available online at www.lakeorion.org. – J.N.
Direct link to the Village of Lake Orion Village Council June 25 meeting board packed information: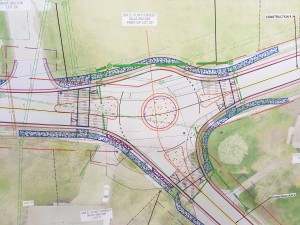 https://lakeorionmi.iqm2.com//Citizens/detail_meeting.aspx?ID=1144