By Karen Swietlik
Review Contributor
This year has been like no other as we all know. Picking the winners of the Ted Swietlik Heart of a Dragon Memorial Scholarship and presenting it to the winners was different. This year a video was made to announce the winners of the scholarship.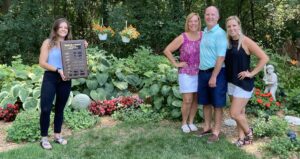 The winners of this year's "Ted Swietlik Heart of a Dragon Scholarship" is Rebecca Hamilton and Delaney Rogers. This scholarship was established by the TPW alumni in memory of Ted Swietlik five years ago.
Ted Swietlik, a 2014 graduate of LOHS, was a 2 -year member of Television Production Workshop (TPW) and participated in many of the broadcasting classes. He spent a lot of his time in the TPW studio and classroom as he pursued his dream of being a sports broadcaster. Ted had a congenital heart defect and is the first-ever TPW alumni to pass away in their 30 -year history. Thus, the TPW Ted Swietlik, "Heart of a Dragon" Scholarship was born.
Ted had a passion for life and a heart of gold. He was proud to be a Lake Orion Dragon and a member of the TPW family. In spite of the limitations caused by his heart problems, Ted contributed hundreds of service hours to the community. It was very important to Ted to help others in need.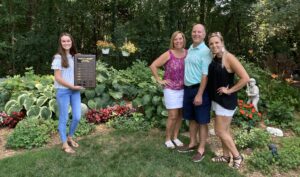 This scholarship is given to one or two current TPW student(s) each year who exhibit similar ambitions and values as Ted.
Both of the recipients this year have a heart of a dragon.
Hamilton has conquered many adversities in her young life. She has used her achievements to better herself and her community. Hamilton has not only excelled academically but has used her talents to help others. She has participated in Students Offering Support, Students Against Substance Abuse and the Cystic Fibrosis Foundation.
Rogers has also overcome physical and emotional challenges in her life. She has made it a point to use these experiences to help others that face adversity. She has accumulation 400-plus community service hours while maintaining an outstanding academic and athletic record. Rogers has been involved in a variety of clubs including Bully Busters, NHS and students offering support.
Both of these recipients embody a heart of a dragon and are deserving of this recognition.
This scholarship is funded by the TPW alumni and or donations. If you would like to contribute towards this scholarship, go to www.parent.payschools.com.