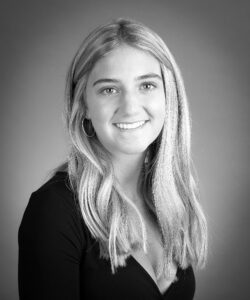 Parents: Michelle and Gary Gould
Grade: 12
GPA: 3.835
Favorite subject(s): Math and Science
Extracurricular activities: Cheerleading, Tennis, NHS, SNHS and Key Club
Hobbies/Interests: I really enjoy taking pictures and working out.
Plans after graduation: I plan on attending Grand Valley State University and majoring in Pre-Medicine.
Julia is proudest of: I am most proud of getting good grades while being a student-athlete and being involved in various clubs.
Julia makes a contribution by: I help by volunteering for the community around me.
When Julia thinks of the future: I see myself working in a dermatology office and having my own family.
What concerns Julia in the world: The increasing rates of climate change concerns me the most.
Favorite thing about Lake Orion High School: I really enjoy the atmosphere at the school. I like how big it is and how I am always meeting new people.
Recommending Teacher: Mrs. Mardlin