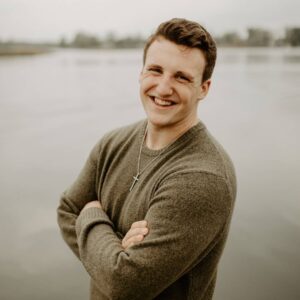 Parents: Nancy Fix
Grade: 12
GPA: 3.91
Favorite subject(s): Math
Extracurricular activities: Football, Powerlifting and Track and Field
Hobbies/Interests: Fishing, Church and Lifting
Plans after graduation: I plan on entering the trades and attending a Michigan trade school to become a plumber.
Jonah is proudest of: Graduating high school with academic honors and My sport achievments placing 4th in the state for power lifting.
Jonah makes a contribution by: I am an active member of SOS a group focused on mental health. I also use my summer to serve at a youth camp in the U.P. called HYC.
When Jonah thinks of the future: I see my self creating a family and hopefully running my own company. Helping multiple families out around my community.
What concerns Jonah in the world: I worry about mental health and how it influences actions and choices. And especially how the pandemic has effected that additionally.
Favorite thing about Lake Orion High School: Its ever growing care for students and amount of resources available for students to express themselves. and also the community support for every sport.
Recommending Teacher: Mrs. Everitt