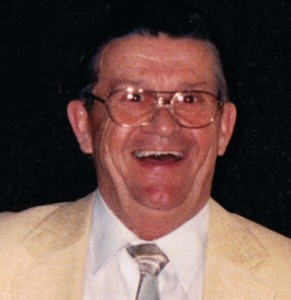 Reginald "Reg" Denny Shepard
Sept 12, '31 – Dec 26, '15, age 84.
Reg Shepard was enjoying Christmas when he passed away peacefully on December 26, 2015.
His memorial service and reception will be Sat, June 11 @ 11AM at the Lapeer Church of Christ,1680 N Lapeer Rd, Lapeer, MI 48446.
Reg was born in Arkansas and raised in Pontiac, MI. He graduated from Lake Orion in '49, and married Joyce Reed on Oct 21, '50. His family lived in Lake Orion until moving to Oxford in
'65, then to Dewitt in '69. He received a BSEE from Lawrence Tech in '65.
Reg was a hands-onengineer for Chrysler, Truck & Coach and Diamond Reo Trucks until its bankruptcy in '75. He retired from GM in '92. Reg was a pioneer automotive engineer. Vehicles work better and roads are safer thanks to engineers like Reg.
Reg was an avid fisherman and loved to RV. He and Joyce travelled North America, spending many summers on the road from Alaska to Belize, when not in Caseville or wintering in Ft Myers, FL.
Since Joyce's passing on 24 Sept '14, he was living well at the residence of his loving caregiver Mikki in Cape Coral, FL.
He was preceded in death by his father Walter and mother Dorothy.   Reg is survived by beloved sister Betty Wingett, brother Jim Shepard, sisters-in- law Judy Murray and Donna Shepard, sons (spouse):grandchildren – Randy (Jamie): Lee and John; Rod (Theresa): Sean, Noah and Jyllian;and Ron (Mary): Angela, Jessica, Jonathan and Tiffany.