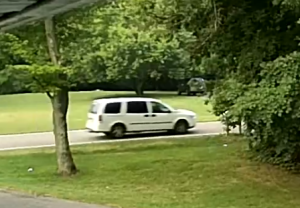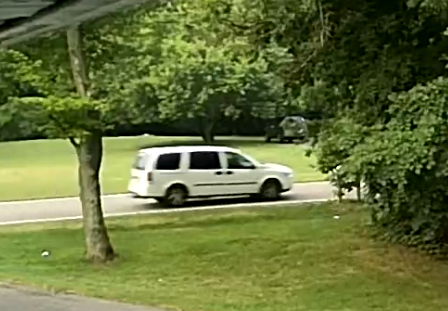 Sheriff's Office seeks information on vehicle, driver
By Jim Newell
Review Editor
An Orion Township woman suffered broken bones and her dog was killed after a hit-and-run accident on Morgan Road last week.
Oakland County Sheriff's deputies are looking for information on the driver of a white SUV who struck the woman, 66, and her dog and then sped away as the woman cried out for help.
"Although we have investigated dozens of vehicles potentially connected to the hit and run crash, we are still looking for that one tip that will leads us to the driver who refused to stop and report the injury crash," said Lt. Dan Toth, commander of the OCSO Orion Twp. Substation.
The incident happened around 7:07 a.m. July 25 on Morgan Road near Homesite Drive (west of Baldwin Road).
The woman – whose name if being withheld – was walking her dog, a 10-year-old poodle mix, westbound on Morgan Road in the eastbound lane so that she could see oncoming traffic, according to a sheriff's office report.
A vehicle – described as a large white SUV with two windows in the rear of the vehicle and long vertical brake lights – was traveling westbound on Morgan Road, crossed into the eastbound land and struck the woman and her dog, the report stated.
The victim yelled for the SUV to stop and help her, but the driver continued traveling westbound on Morgan Road. The woman had to have surgery for injuries, according to communications from the sheriff's office.
Another motorist stopped to assist the woman, called 911 and remained with the victim until first responders arrived. Star EMS transported the woman to the hospital and Oakland Animal Hospital picked up the dead dog.
Deputies searched the area but were unable to locate the driver or the vehicle.
Sheriff's office detectives and deputies are continuing with the investigation and did recover the home security video and audio of the crash just outside the view of the camera.
The video is posted on The Lake Orion Review Facebook page. The audio is disturbing and clearly captures how loud the impact was as the vehicle struck both the victim and dog.
The driver clearly had to realize he/she had a collision and the impact was substantial, Toth said.
Further research revealed the suspected vehicle is might be a General Motors mini-van produced between 2005-2009.
The Chevrolet Uplander model is an example of this body style, but it may be an Oldsmobile or Pontiac model also as they the produced a similar style vehicle, Toth said, adding the vehicle may have some possible damage to the front-end and possibly the drivers-side mirror.
Anyone with information is asked to call Crime Stoppers at 1-800-SPEAK-UP. There is a $1,000 reward for information leading to an arrest. Callers will remain anonymous.