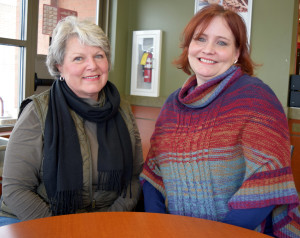 By Elise Shire
Oxford Leader Staff Writer
An emerging group in Oxford is aiming to help community members take action against human trafficking operations in the Oxford and Lake Orion areas.
After nearly a year of development, the Lake Orion-Oxford Community Group under the Michigan Abolitionist Project (MAP) will host its first public meeting on Thursday, Jan. 11 from 7 to 8 p.m. at the Oxford Public Library (530 Pontiac St.)
The community group will host regular meetings on the second Thursday of every month. Each meeting will be free and open to the public.
MAP is a Michigan-based organization, consisting of everyday people who strive to educate and protect communities from human trafficking. The organization currently has around 15 community groups statewide, like the Lake Orion-Oxford group, which aim to raise awareness on human trafficking.
Representatives from local organizations, law enforcement officials and human trafficking experts will serve as guest speakers each month at the Lake Orion-Oxford group's meetings to discuss their personal experiences and how members of the community can band together to fight human trafficking.
The guest speaker on Jan. 11 will be Chaplin Don DesNoyers, who is a U.S. Army veteran and has served as a crisis trainer at Common Ground for the last 22 years.
Human trafficking is a form of modern-day slavery in which someone exploits another person using force, fraud or coercion for financial gain.
The Lake Orion-Oxford group is being spearheaded by Oxford residents Linda Noaker and Pam Brooks, along with Lake Orion resident Dawn Ames—who have each worked to reduce sex and human trafficking through charitable organizations, such as Esters Children in Clarkston and the Michigan Human Trafficking Task Force, in recent years
Their mission, Ames said, is to promote awareness of the issue, to help combat the spread of misinformation, and to cultivate an improved network of resources and serve as an entry-point for community members to get involved.
"There's a lot of mystery surrounding this issue and we want to dispel (that mystery) and give people accurate information. We need to be a united force against this. The whole community at all levels– from parents to grandparents to clergy and coaches, everybody needs to be involved. They all need to know the signs of human trafficking so that we can protect the community," said Ames, who also serves as Family Ministries Associate Director at Lake Orion United Methodist Church.
Noaker and Ames said, even as rural communities, Oxford and Lake Orion are both susceptible to it.
"(Human trafficking) happens everywhere," Ames said. "With the explosion of the internet, people can order what they want online and they can go to a place or have a person brought to their own home. It's happening in people's houses and at hotels and it's not always happening at a surface-level."
As mothers and grandmothers, Noaker and Ames said they had an immediate connection to this cause since many victims of human trafficking begin their stories as at-risk youths.
They are now hoping to dedicate their time and resources towards reducing the numbers associated with human trafficking by hosting these regular meetings.
"We see kids within the community who are at-risk (for human trafficking)," said Noaker. "We have poverty in Lake Orion and Oxford. We have kids being sexually abused in both communities. We have kids with learning disabilities in Lake Orion and Oxford. We have kids who are a part of the LGBTQ community. If we can look outside the four walls of our house… we can try and use our gifts and talents to prevent them from becoming another statistic."
"It only takes one person in a child's life to make a difference," Ames added. "There's always something that you can do to make an impact on sex trafficking and labor trafficking and we want to show people that."
For more information on MAP and for a list of its upcoming community group meetings, visit michiganabolitionistproject.org.
For more information on the Lake Orion-Oxford MAP Community Group, email Noaker at looxmap@gmail.com.