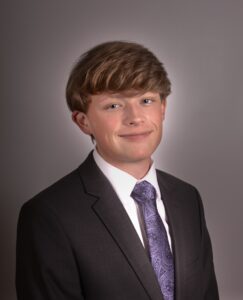 Parents: John and Kathy
Grade: 12
GPA: 3.85
Favorite subject(s): Anything science related.
Extracurricular activities: Coaching tennis and participating in TPW live streaming events.
Hobbies/Interests: I like to play guitar, workout and hangout with friends.
Plans after graduation: I plan to go to Colorado State University and study biochemistry.
Stanton is proudest of: Making my dream school possible.
Stanton makes a contribution by: I try to lift up and encourage those around me.
Where Stanton sees himself in 10-20 years: Working as pharmacologist pursuing post-graduate degrees.
What concerns Stanton in the world: Racial and gender injustices.
Favorite thing about Lake Orion High School: The amount of students and opportunities there are.
Recommending Teacher: Mrs. Fisher