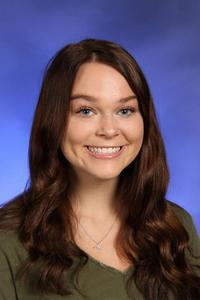 Parents: Cory and Debbie Woityra
Grade: 12
GPA: 4.15
Favorite subject(s): English
Extracurricular activities: Theater and Forensics (Prose)
Hobbies/Interests: Community and professional theater, painting, babysitting and thrifting.
Plans after graduation: Pursue a BFA in Acting at either Oakland University or SCAD.
Lily is proudest of: Getting through high school!
Lily makes a contribution by: I perform and entertain those who need it.
Where Lily sees herself in 10-20 years: Film acting as a professional career.
What concerns Lily in the world: Racism, homophobia, transphobia and sexism
Favorite thing about Lake Orion High School: The LOHS Thespian Troupe is amazing and has got me through a lot over the past four years.
Recommending Teacher: Mrs. Srock