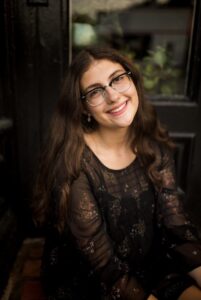 Parents: Tracy and Jason Woodrum
Grade: 12
GPA: 4.304
Favorite subject(s): English, Psychology, Government/Politics
Extracurricular activities: Leadership, Basketball, National Honor Society, Rho Kappa
Hobbies/Interests: Babysitting/Pet-sitting, working at Green Hippo Gifts, playing/watching sports, spending time with friends and family, volunteering and reading.
Plans after graduation: Attend a large university to obtain my bachelor's and master's degree in psychology to pursue a career in counseling/therapy.
Brooke is proudest of: Making an impact on my community and my school through getting involved as much as I can.
Brooke makes a contribution by: I love being able to meet new people, connect with them and learn more about them, which I think can make a huge impact one person at a time.
Where Brooke sees herself in 10-20 years: As a psychologist helping people find peace in the craziness of the world and their own lives.
What concerns Brooke in the world: Racial/gender equality
Favorite thing about Lake Orion High School: I love that there are a lot of staff and students to get to know and connect with, but the school still feels comfortable and personal.
Recommending Teacher: Mrs. Cureton