Lake Orion Community Schools Board of Education changed its mind on Wednesday, switching from a mixed back-to-school plan that would incorporate both in-person and virtual education for students, to a 100 percent remote education plan.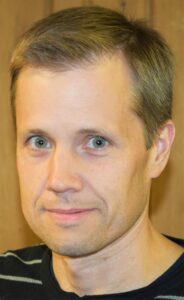 The reaction from parents was instantaneous and largely furious, with people lambasting the district's decision in social media chat rooms.
This shouldn't come as a surprise to anyone, least of all the district administrators and board members who most assuredly knew that this decision was going to be unpopular. (I know, gross understatement.)
It was clear during the meeting that no one wanted to go this route, no one wanted to be the one to make the motion to switch. So, when it came time for the board to vote on the proposed plan to start the school year remotely, it was apparent that none of the board members made the decision lightly.
Trustee Scott Taylor, who has been on the board since 2014, commented on the decision.
"My mantra is always, 'Are we doing what's best for kids?' But right now, we have to do what's best for our entire school community: kids, employees, volunteers, parents, everybody. And just know that we put our confidence in this plan and I really hope not to let you down."
Taylor, a Lake Orion High School graduate, epitomizes the "Bleed Green" mantra. He drives his motor home to football games, drives a convertible in the Homecoming Parade every year, sits on several committees, donating his time to help students.
He would do just about anything he could to ensure Dragon students are getting the best education possible while remaining as safe as possible.
And has children in the district. So, he, like the rest of the board, did not take students' safety – or the desire to get them back in class – lightly.
And Taylor is correct – it's not just the students that the board and administrators have to be worried about. There are teachers and staff who would be required to be in school. Is it fair to them to put them at risk of exposure to the virus and possibly go home and further jeopardize their families?
People are going to second-guess the administration's recommendation and board's decision, but, for the safety of students, teachers, support staff, custodians and food service employees, it was the right decision.
Lake Orion is not alone in this decision.
Schools across the state and throughout the nation are planning on beginning the 2020-2021 school year remotely, citing safety concerns. Can districts guarantee that students and staff will wear masks and social distance? Can they guarantee that all surfaces are sterilized?
Lake Orion schools would do the best they could to follow all the safety guidelines, but there are no guarantees.
A student who is asymptomatic, who passes all the temperature checks, questions about their health and possible exposure to others can still wreak havoc in a school.
If a high school or middle school student is asymptomatic and exposes 25-30 kids in a class, and then 25-30 kids in their next class, and their next class…and all of those students who are exposed go to different classes this becomes an exponential problem in a matter of hours.
And this is not easy on anyone. For some families, it's a downright nightmare.
Parents are now left to decide if one parent has to stay home to watch the kids and ensure that they are "attending" classes; or, do they arrange and pay for outside childcare. That's not cheap, and too many people are off of work, working part time and, if they are fortunate to have employment, fearful of what a "Stay at home" rollback could do.
This is an inconvenience, at the least, and a monumental shift in the education paradigm at worst, one for which school districts were unprepared for in the spring.
Yes, this is an inconvenience, an annoyance and possibly nearing the breaking threshold for some families. But it could be a tragedy.
And no one wants that. — J.N.