By Megan Kelley
Review Writer
Get ready for Detroit's "real auto show" happening at the Cobo Center in Detroit on March 1-3.
The 67th annual Meguiar's Detroit Autorama, called "America's Greatest Hot Rod Show," will feature 800 of the most amazing hot rods, motorcycles, trucks and custom cars in the world.
For some, having their car showcased is nothing short of an honor. That includes the three Lake Orion residents who will have cars featured this year.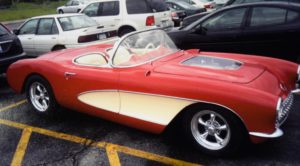 Pete Marriott will be showing his 1957 corvette.
Additionally, he will be showing his 1968 Bolens tractor, something that is very dear to him.
"My son Tim and my daughter Lisa used to mow the lawn with it and then my grandson and I restored it," he said.
After putting so much work into these projects, it is a proud moment to see your car featured.
"It's a prestige thing. If you're a car guy it's a big deal," he said.
Also showing cars at the Autorama are Rhonda Ratliff and her son Thomas Ratliff.
This duo have taken their family hobby to the next level and are both featuring their cars this year.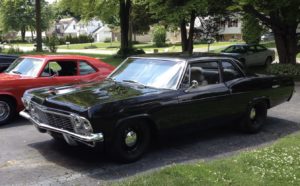 Rhonda will be featuring her 1965 Chevy Biscayne for the second year in a row and Thomas, his 1972 Chevy Nova, for the first time.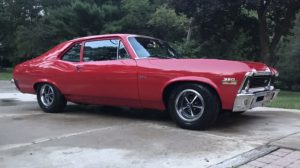 Rhonda comes from a self-proclaimed "car family" with a love for cars that was passed down from her father to her and her brothers and now down to her son.
But with family always comes some friendly competition.
"I have a 496 big block and Thomas has a 383 big block… mine is faster," Rhonda joked. Looks like mom can still hold her own in a race!
However, this family still sticks together.
"We've helped each other out. This is stuff we do on our own. It's a family hobby," Rhonda said.
This three day event certainly isn't one for any car lover to miss. Open from noon to 10 p.m.on March 1, 9 a.m. to 10 p.m. on March 2 and 10a.m. to 7 p.m. on March 3, this event will not only showcase hundreds of automobiles but will also feature the Batmobile and have special events thoughout.
Admission at the gate is $21 for adults, $8 for children 6-12 and children 5 and under are free.