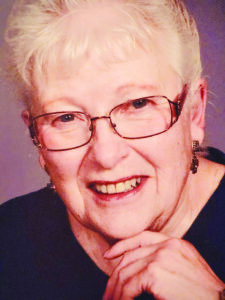 Janet Rae Salswedel (Buhmeier) of Oxford passed away Nov. 13,2022 at the age of 85.
Janet is the beloved wife of Dale, loving mother of Renee (Jim) Rowe, Jim Buckles, Eric (Laurie) Salswedel and the late John Salswedel.
She is the dear grandmother to Rachael Nance (Ryan Lundahl), the late Natalie Nance, Canyon Rowe, Emily Salswedel (Zack Waggener), Angela Barry and the late Brandon Barry; and the beloved Gigi to Angelina and Dominik.
Her family will always remember her as the fun-loving "Big Kahuna" and they lovingly called her "The Spiciest Meatball."
At her request, please join her family and friends to celebrate her life at a party in her honor from 4-7 p.m. Dec. 4 at The American Legion located at 103 E. Drahner Rd. in Oxford, Michigan.
In usual Janet fashion, please wear your dancing shoes and favorite hat. Janet loved hats and would be pleased to be honored in this way.