The Lake Orion girls varsity track and field team finished sixth at the Michigan High School Athletic Association 2019 Lower Peninsula Division 1 Girls Track & Field Finals at East Kentwood High School on Saturday.
Earning all-state honors were: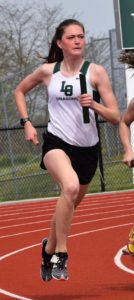 Junior Sarah Griffin finished fifth in the pole vault, clearing 10-feet, 9-inches.
In the 100m hurdles, senior Melissa Symons finished third, at 14.29 seconds, and senior Madison Eaton finished fifth with a time of 14.51 seconds.
Sophomore Sophie Novak finished third in the state in the 1,600m run with a time of 4:50.56 minutes. She also finished fifth in the 800m run at 2:13:35 minutes.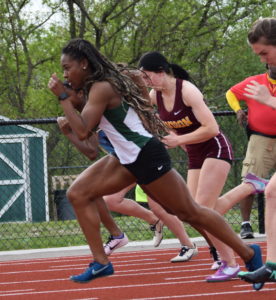 Symons earned all-state honors in the 300m hurdles for her sixth place finish at 44.13 seconds.
Other results:
Eaton came in 15th at 46.48 seconds in the 300m hurdles.
Griffin was 16th in the long jump with a jump of 16 feet, 7.25 inches.
The 4x800m relay team of Josie Arnold, Olivia Ames, Abby Locke and Allison Sherman finished 20th with a time of 10 minutes.
Lake Orion's 4x100m relay team of Makayla Allen, Alayna Tisch, Shantel Stanley and Melissa Symons finished 23rd with a time of 50.98 seconds.
The team won its third consecutive MHSAA Region 9 Track & Field Championship on May 16, and won the OAA Red/White League Championship meet on May 9. – J.N.