Lake Orion's boys track and field team finished 12th in the final team standings, with 18 points, at the Michigan High School Athletic Association 2019 Lower Peninsula Division 1 Boys Track & Field Finals at East Kentwood High School on Saturday.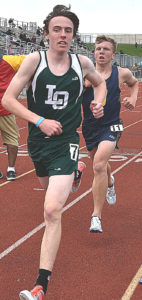 "Andrew Nolan ran a great race in the 1,600m run to set a personal record of 4:17.61 minutes, which got him seventh place for all-state honors," said Head Coach Stan Ford. "And Thomas Moreman, with stiff competition, got on the all-state podium with his two, second place finishes in both the 110m High Hurdles and the 300m hurdles."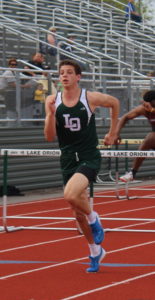 Moreman, a senior captain, finished the 110m high hurdles in 14.37 seconds, and the 300m hurdles in 37.86 seconds.
Junior Amaru Abdulla-Raheem was 14th in the long jump with a jump of 20 feet, 9.5 inches.
Sebastain Marku finished 18th in the shot put, throwing 46 feet, 9.25 inches.
Zach Dinverno was 30th in the pole vault, clearing 12 feet, 6 inches.
"(It's) always a tough field at this level, with lots of competitors, and several rain delays," Ford said. "Overall a great day for the Dragons!"
The team took fourth place at the Oakland County Championships on May 24, and finished an eighth consecutive undefeated season in dual league meets.
The team has also won the OAA Red Division the last eight years. – J.N.