Review Editorial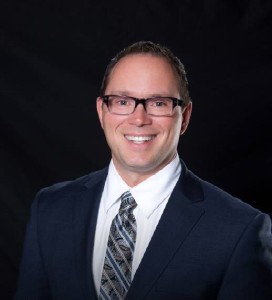 Four candidates are running in the Republican primary for the 12th District seat in the Michigan Senate, but in our mind, there's only one man for the job.
We wholeheartedly support Jim Tedder and urge Oxford, Addison and Orion voters to do the same.
We see Tedder as the only candidate who's going to truly give north Oakland County a voice in Lansing – something it's sorely lacked since 2010 when Jim Marleau (R-Lake Orion) was elected to the state Senate and promptly began his unofficial, early retirement.
Tedder, an Independence Township resident who currently occupies the 43rd District seat in the state House, is dedicated to standing up for taxpayers, fixing our roads and limiting the size of government. All three of those issues are things we've advocated for many years. He's got a common sense platform and if there's one thing desperately needed in Lansing, it's common sense.
Tedder's main competition for the GOP nomination is Mike McCready, a Bloomfield Township resident and the state representative for the 40th District, which includes Bloomfield, West Bloomfield, Birmingham and Bloomfield Hills.
Call us crazy, but we feel McCready is not someone who can truly understand the wants and needs of north Oakland County residents.
Northern Oakland County and southern Oakland County are two very different places.
North Oakland County is all about gravel roads, rural beauty, small towns, barns and tractors, horses and hay, scenic lakes, tight-knit communities, simplicity, privacy, quiet and keeping a tight leash on taxes and government spending.
South Oakland County is the opposite of all that. It's wall-to-wall concrete. It's glass-and-steel buildings. It's densely-populated. It's congested. It's noisy. It's trendy. It's obsessed with keeping up appearances. It spends money like water and it likes that water to have bubbles in it.
We firmly believe Tedder will better reflect north Oakland's values, express its concerns, fight for its rights and help us preserve all the things that make it a unique place to live, work and play.
We firmly believe Tedder will represent us because he's one of us.
McCready is not.
By the way, we're extremely grateful to both Tedder and McCready for being among the sponsors of House Bill 5870, which seeks to give municipalities the ability to withdraw from public transit authorities, like the Regional Transit Authority of Southeast Michigan (RTA), if they choose to do so.
Folks should not be forced to pay taxes for plans, programs and services from which they will be excluded. It's not fair. It's not right.
We strongly urge local voters to cast their ballots for Jim Tedder in the Aug. 7 primary election.
We're with him because he's with us. A vote for him is a vote for north Oakland County. – CJC